Conservation Champion Jill Erzar traveled to Tanzania to help Wild Nature Institute track giraffe across the Serengeti
"Giraffes have been very underestimated, and under-researched for a long time," says Como Zoo keeper Jill Erzar. "But over the last decade or so, that's begun to change, and we're beginning to understand that giraffes are, in fact, highly intelligent, with social hierarchies and relationships that are as complex as elephants and chimpanzees."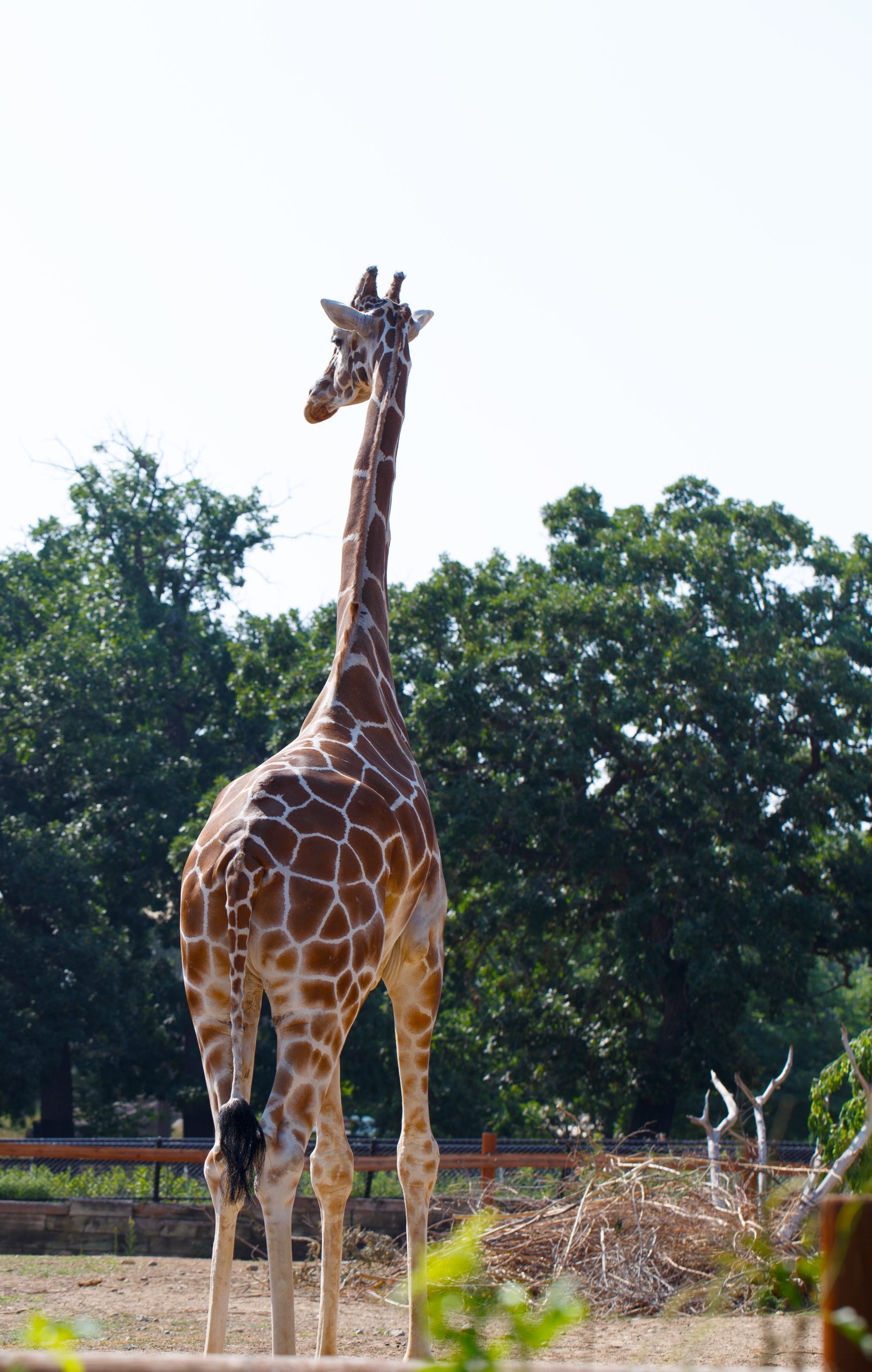 Reaching heights of 18 feet and beyond, giraffes are the tallest mammal on earth. 
But with brains that are relatively small compared to their body size, scientists haven't always been sure if their elevators go all the way to the top. 
"Giraffes have been very underestimated, and under-researched for a long time," says Como Zoo keeper Jill Erzar. "But over the last decade or so, that's begun to change, and we're beginning to understand that giraffes are, in fact, highly intelligent, with social hierarchies and relationships that are as complex as elephants and chimpanzees." 
Thanks to a recent grant from Como Friends' Conservation Champions program, Erzar herself has been contributing to that body of research as a volunteer for the Wild Nature Institute. The conservation group behind the largest demographic survey of giraffes in the world, Wild Nature Institute takes a non-invasive approach to giraffe research, relying entirely on photographic identification to track the births, deaths, movement and social bonds of about 4,100 individual giraffes across 25,000 square miles of the Tarangire and Serengeti ecosystems in Tanzania.  
As a seasoned giraffe keeper who can spot the subtle difference in every giraffe's unique markings, Erzar's well-trained eye and expertise were a welcome skill set on the Serengeti this summer, as the conservation group worked to compare and analyze more than a decade's worth of data about wild giraffe. "I was able to make more than 9,000 matches during the 10 days I spent in country," says Erzar, who also got the chance to meet and learn from giraffe experts in the field.  "For me the biggest take-away from this trip is that giraffes need protected areas because poaching is still their number one risk. Even with projected climate change impacts in that area, nothing threatens their survival as much as illegal hunting and poaching." 
Though it will take time for Wild Nature Institute's findings to be published and shared more widely with other conservation researchers, new discoveries about giraffes are coming to light all the time. For instance, scientists who once considered giraffes to be aloof and anti-social have discovered that in fact, giraffes live in complex social systems and super communities, and even prefer to eat with favored companions. A 2023 study found that giraffes are capable of statistical reasoning, while a 2021 study found that giraffes prefer a fair fight, and will only spar with individuals of the same size. Another growing topic of interest within the giraffe field is the so-called "grandmother hypothesis," a theory that suggests that menopausal female giraffes may have an important role to play in raising young. 
"It's really cool to see that giraffes are finally having their moment, and I absolutely love being on the forefront of a group that believes that non-invasive [data gathering] is the best way to study them," Erzar says.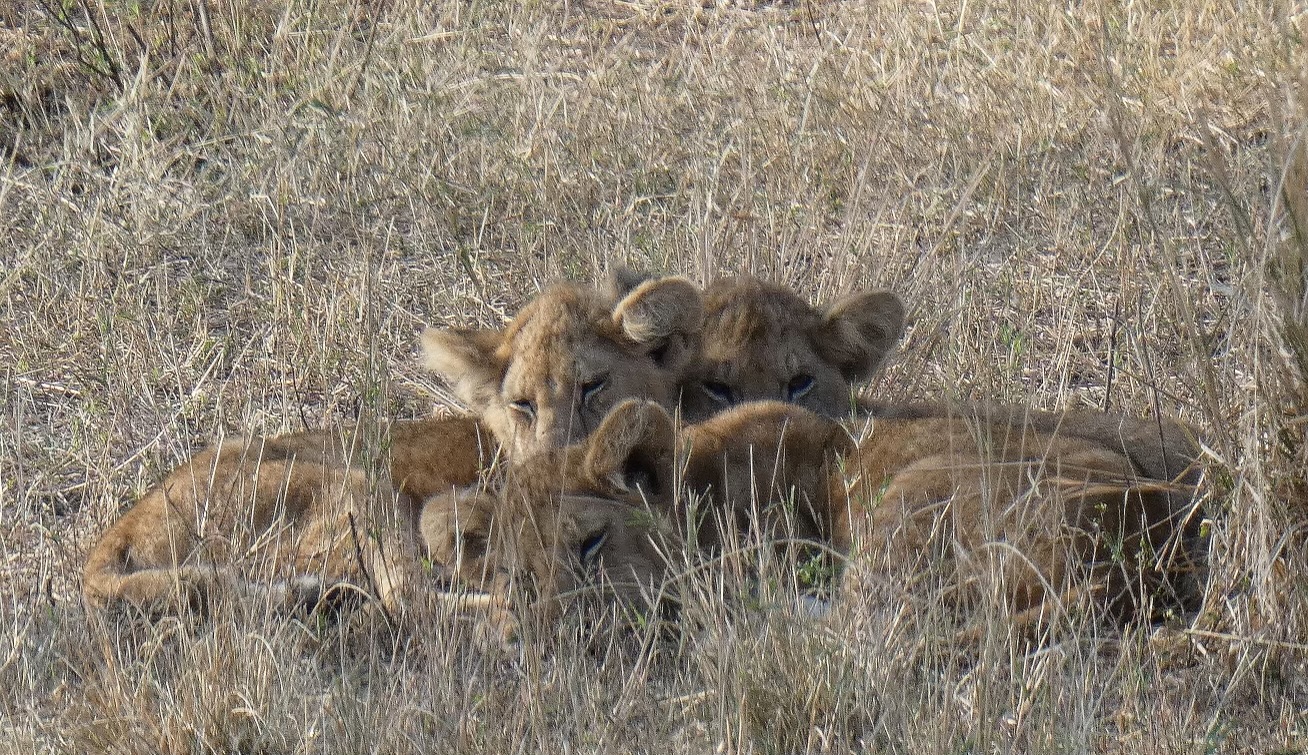 Como Friends' Conservation Champions program, funded with donations from our generous supporters, has made it possible for Jill to travel to Africa three times in recent years, supporting conservation partners in the field, while bringing home new experiences and insights that can help enhance the care she gives to animals at Como Zoo every day. "Making the trip to work with Wild Nature Institute helps me to tell the story of our own giraffes better," she says. "I can tell visitors that our giraffes really do look and behave just like the giraffes in Tanzania. And the more we learn about giraffes, the more we can do to improve their welfare in the wild and here at Como."
The biodiversity of Como's rainforest habitat requires complex care  
"When we try to pick out anything by itself," the famous naturalist John Muir once wrote, "we find it hitched to everything else in the Universe."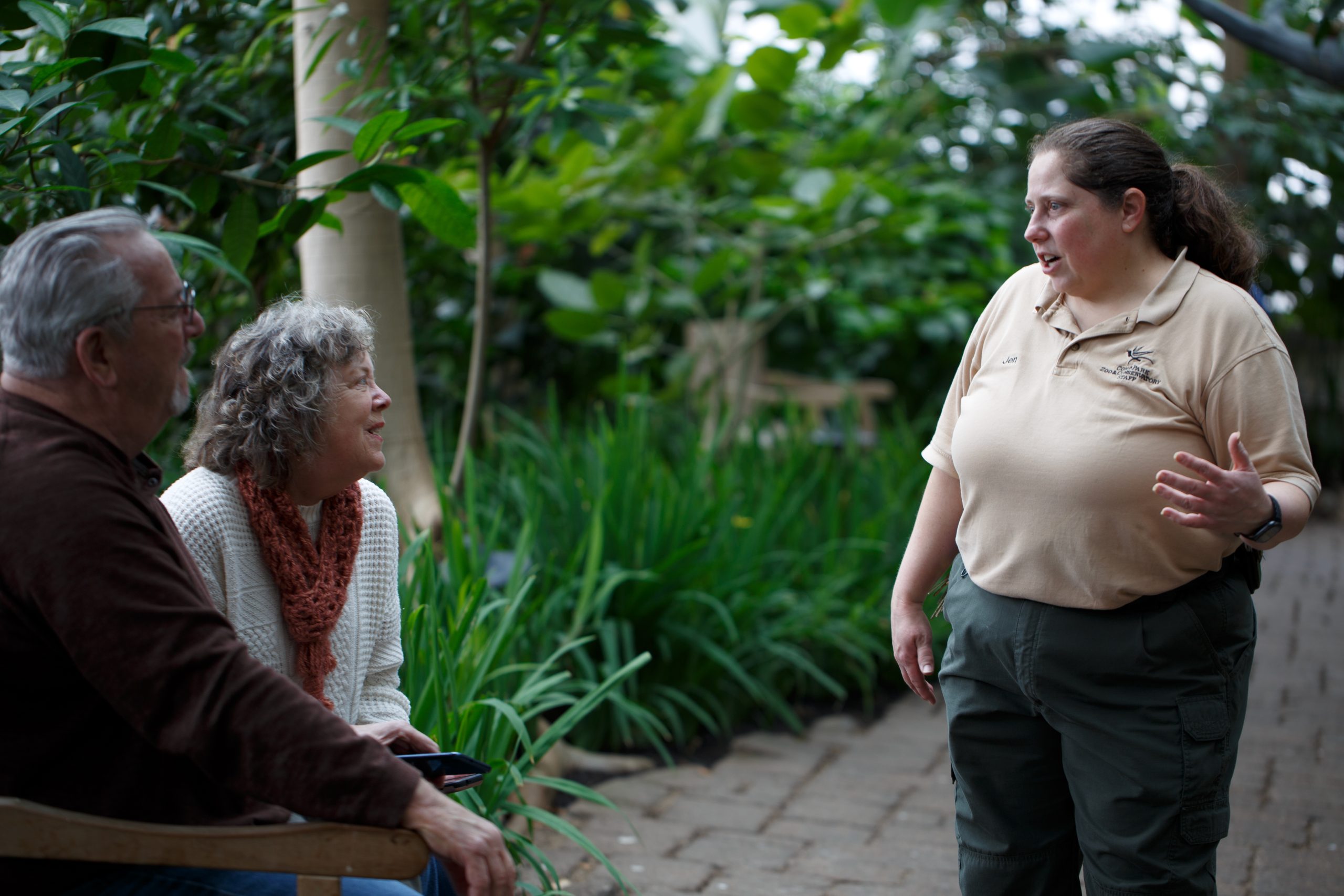 The profound interdependence of plants, animals and people is one of the lessons Como Park Zoo & Conservatory strives to convey to more than a million visitors every year, and nowhere is that lesson more evident than in Tropical Encounters. Opened in 2006, the immersive rainforest habitat features an extensive array of tropical plants and trees, and an equally diverse range of animals, from high-flying tanagers, to a slithering anaconda, to Chloe, Como's beloved free-ranging sloth.
With so many living things under one roof, Como Zoo keepers and Marjorie McNeely Conservatory horticulturists collaborate closely within Tropical Encounters to ensure that making a change in one corner of the habitat doesn't have negative impacts for other residents of the rainforest. That's why the Tropical Encounters team is taking its time on a major soil replacement project this season paid for by your contributions to Como Friends.
Visitors this summer may notice that horticulturists are taking a staged approach to the process, removing spent soil from one location at a time, to make sure that the root systems of rainforest trees and the animals that live in the vicinity are all thriving. The effort is a little bit like repotting a giant terrarium, says horticulturist Diane Rafats: "We do take special care in this habitat. Everything we do here can affect everything that lives here."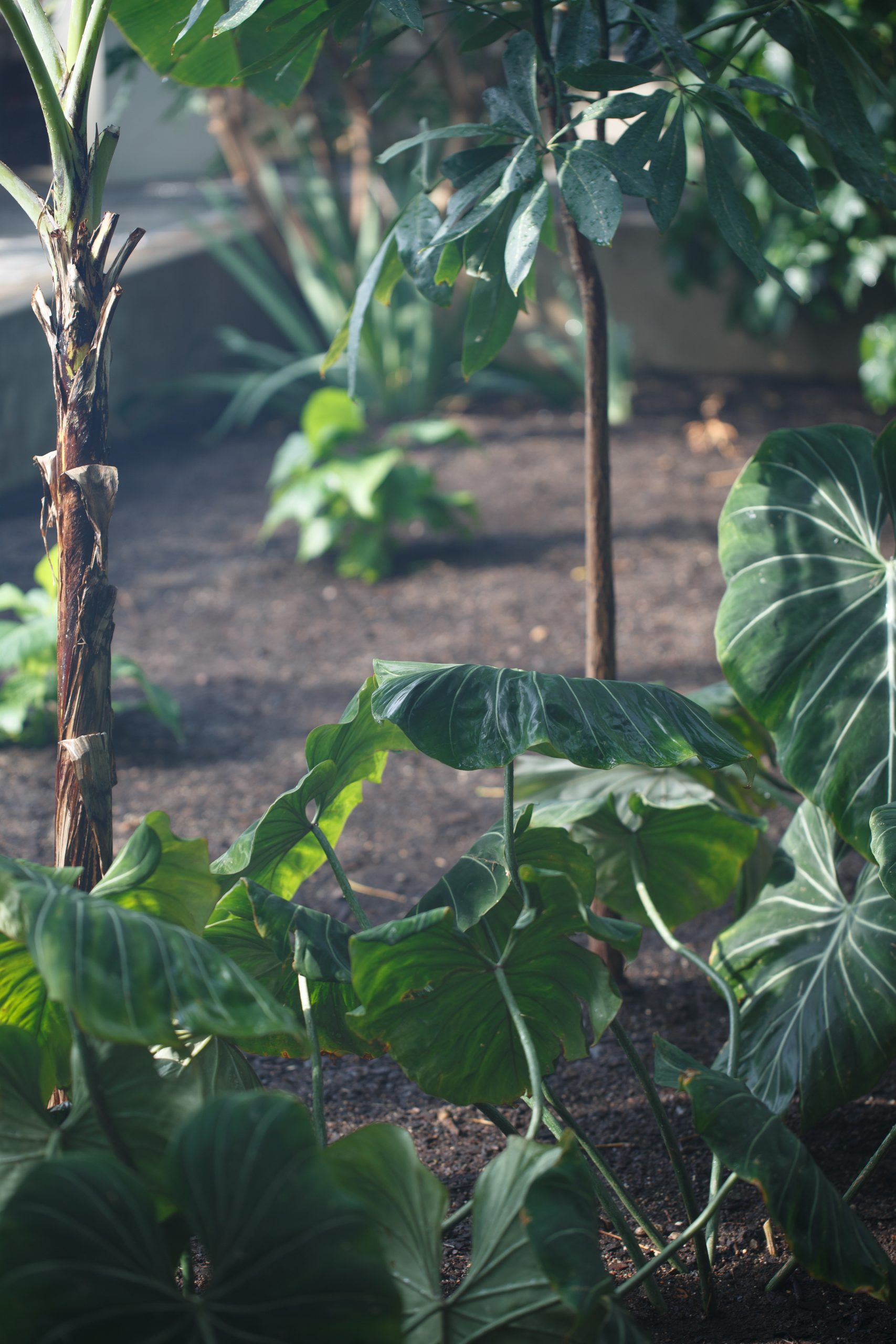 Private support secured by Como Friends is critical to making behind-the-scenes improvements that keep every corner of the Marjorie McNeely Conservatory healthy and thriving. This year, Como Friends' funding will also support a new lighting system for the North Garden's gorgeous collection of economic plants, a new sound system to improve the experience for visitors, and a new design plan to renovate and repair Como's popular Victorian Water Garden pool. Thank you!
It's been a busy season of new arrivals at Como Zoo
Stanley, Houdini, Mutambi, Stevie….there are a lot of new names to match to new faces at Como Zoo. Here's a sneak peek of the new animals you should be sure to meet on your next visit.
Zinnia
Species: Reticulated Giraffe

Seven-year-old Zinnia arrived at Como Zoo this spring to be a companion to Clover, who lost her long-time friend, 23-year-old Daisy, earlier this year. Zinnia is easy to recognize, says senior keeper Jill Erzar, because of her "beautiful dark face and the cute freckles on her bum." Though she's got a laid-back vibe, keepers say she's very food-oriented and is increasingly curious about the giraffe feeding station. So far, Zinnia and Skeeter, the habitat's resident male giraffe, are giving each other lots of space. "Skeeter seems to be terrified of her," Erzar says. "We have no idea what that's about."

Stanley and Stevie
Species: Nyala

These spiral-horned antelopes native to southern Africa are known for their eye-catching coats and their gregarious nature. "The nyala are very calm, interactive and engaging," says Erzar. "They don't mind crowds either—they're incredibly chill." Brought to Como Zoo this spring as part of a species survival plan, the two young nyala may become a breeding pair if the chemistry is right. "We haven't seen any behavior like that so far, but nyala males have a unique breeding display. The mane along their spine stands completely upright when they're trying to attract a mate, so that's something we'll be looking out for in Stanley."

Ziggy and Sago
Species: Hoffmann's Two-Toed Sloths

The milk crates you see strung up in the former lemur habitat have become a favorite hang-out spot for Ziggy, a 2-year-old male sloth who's just moved in with his partner Sago, a 5-year-old female. The couple could become a breeding pair in the future, though, as zookeeper Mike Marazzi explains, the courtship process can be very slow. "Sloths are very private about things, so any breeding that takes place is usually going to happen overnight, and when they do have a baby, it could be a bit of a surprise to us since female sloths don't always show their pregnancies with a visible weight gain," he explains. Though they're living in the primate building this summer, sloths are not related to their neighbors the orangutans and spider monkeys. Instead, they belong to the superorder Xenarthra, and share a family tree with anteaters and armadillos.

Photo taken by Zookeeper Michelle Hays.

Houdini and Mutambi
Species: African Gray crowned crane

Houdini, 13, and Mutambi, 5, are part of a species survival plan breeding recommendation for the gray crowned crane, the national bird of Uganda. But so far, Houdini is only doing his courtship dance for his keepers. "Houdini hasn't quite figured out that his girlfriend is awesome," Erzar says. You might notice the cranes stamping their feet—a behavior that helps flush insects and other prey out of the grass.
To learn more about the new faces at Como Zoo, check out the Fall edition of the Como Friends Insider. Delivered free to Como Friends' members, this quarterly newsletter features behind-the-scenes stories about the people, plants and animals that make Como Park Zoo & Conservatory Minnesota's most visited cultural destination. Become a member today!
Win an opportunity to meet Como's penguins!

Como Park Zoo and Conservatory and Xcel Energy are inviting Como's community to join the pledge and take small steps to save energy that can make a big difference for the environment we all depend on. By pledging to conserve, you'll also be entered to win a Como Park Zoo and Conservatory & Xcel Energy prize pack, which consists of the opportunity to participate in a Como Zoo penguin meet and greet, an Ecobee Smart Thermostat, Google Nest Mini and energy-efficient LED light bulbs!
Your support helps connect Como Zoo's gorillas to their cousins in central Africa
When Como visitors see bachelor gorillas Virgil, Jabir and Samson napping the day away in their indoor habitat at Gorilla Forest, they sometimes ask primate keeper Michelle Hays if their wild cousins in central Africa would be doing the same thing.

"The answer is definitely yes," says Hays, who served as a volunteer with the Projet Gorille Fernan-Vaz, a grassroots gorilla preservation initiative in Gabon back in 2019. "One of the big take-aways of my time working with gorillas in their natural habitat is that they really do spend their days eating, resting and sleeping," she says. "It was cool to see that our gorillas are doing just what these wild gorillas would be doing. It might look a little different here at Como Zoo than it does in central Africa, but they're basically behaving in the same way."
Enhancing Como Zoo keepers' first-hand experience and personal insights about animal behavior was one of the goals of Conservation Champions, a program funded by donors to Como Friends that has helped send Como keepers, educators and horticulturalists to assist with real-life conservation efforts around the world since 2017. From tracking snow leopards in Kyrgyzstan, to rehabilitating injured and orphaned penguins in South Africa, to saving sloths in Costa Rica, the Conservation Champions Program has also helped Como staff to build a network of new professional connections within the world of wildlife conservation. 
While pandemic precautions put a pause on international travel plans for the past two years, the Conservation Champions program has continued to provide support for conservation fieldwork, with a variety of small grants to support partners that Como staff have built connections with. One such grantee is Projet Gorille Fernan-Vaz, which recently received a $2,000 grant from Como Friends for help with the construction of an enclosure that will allow two orphaned female gorillas rescued from poachers in October 2020 to be integrated with the 9 gorillas already living on Rehabilitation Island. The organization has been posting frequent progress reports about the effort on their Facebook page this winter. Their goal is to introduce the pair—Niout and Maya—to a stable group of nine gorillas that now live at Projet Gorille Fernan-Vaz's Rehabilitation Island. 
"I love being able to talk about my time on the ground in Africa working with such a dedicated team of gorilla supporters, and connecting it full circle back to the conservation messages we give to visitors here at Como," says Hays. "I'm proud to say we're supporting such an incredible project, and hopefully helping them achieve their ultimate goal of possibly releasing this group of soon-to-be eleven gorillas back into their wild habitat."
One of Como Zoo's first female keepers, Marisa Paulat has spent 43 years loving and learning from large cats
Zookeeping was a male-dominated profession in the late 1960s when 11-year-old Marisa Paulat announced to her parents that she wanted to take care of the animals at Como Zoo. A decade later, when she was finally old enough to apply for a position, there were still just two women on Como Zoo's staff, "and they made it clear they didn't want to hire any more," Paulat says, remembering the demanding physical endurance test she was required to pass in 1979 before she could be considered for the job.
"The idea was to weed out any women who were going to apply. But I practiced all summer running 50 yard dashes with a 50 pound sandbag on my shoulder," she says. "I was not going to let them take this chance away from me."
That tenacity helped earn Paulat her dream job caring for Como Zoo's large cats, where she's enjoyed a reputation for winning over felines too big to be toyed with. "If there's one thing I'm good at, it's breaking through to challenging animals that have maybe had some bad experiences in their lives," she says. "Sometimes it takes months of perseverance, but if you leave me alone with them, I will break through." Set to retire in late June after 43 years of service, Paulat recently sat down with Como Friends to share her secrets for making the world's largest felines fall in love with her.
Zookeeping as a profession has really evolved over the last 40 years. What was it like when you started?
What surprised me when I first started was that it was more of a civil service job than it was about animal care, and there weren't a whole lot of us on staff. So zookeepers were the jack-of-all-trades—we did the maintenance, we cleaned the buildings, we closed the gates, we did security, we made the public announcements, we answered the phone, we did the secretarial work, we got everyone off the zoo grounds at the end of the day. We counted the money from the pop machines and we weighed the big anaconda. If there was anything to do, we did it.
Your tenure also coincides with Como's transition from being a small city zoo, to becoming an accredited zoo with a strong reputation for animal care.
Yes, one of the highlights of my career was being here from the very beginning and watching Como evolve the way it has. Como Zoo was supposed to close when they built the Minnesota Zoo—that was the game plan. But the neighborhood didn't want that to happen, and instead, helped us to improve. I was part of the very first accreditation process with the Association of Zoos and Aquariums which was really hard work, and we've been continually reaccredited ever since. Enrichment is, in my eyes, the most important thing we can do for animals, and that began to grow at the same time new buildings were going up. The building that enabled the Zoo to move forward the most was the new Visitor Center in 2003—that's when things just skyrocketed forward with higher-end functions like classrooms, and rental space for weddings, and a beautiful building for the community. Being able to reach out to the public like that helped us to move forward faster.
Teaching the public about what zoos can do to support conservation has also moved front and center at Como.
That's really true. One of the things I'm very proud of is what we've done for cougars. In the old days, we had cougars that had come from people's homes as pets, which is not something we want to encourage. When one of our cougars died of old age, I talked our zoo director into keeping the exhibit empty for a couple of years until we could rescue orphaned cougars from the wild. In the 1980s, U.S. Fish and Wildlife preferred to euthanize cougars that were orphaned in the wild, so I worked with another keeper in Oregon to convince them that cougar cubs from the wild would have good homes in zoos. Sienna and Sierra were the first two cubs we helped save from the wild, and now, of course, we have Ruby and Jasper. Every zoo in the nation now gets their cougars from the wild, and we don't breed them because there are so many orphaned cubs that need rescuing. I'm very proud of what we did to convince them that zoos could be part of the solution.
During your career, you must have given thousands of keeper talks about large cats. Of the 40 known species of wild cats in the world, which kind are your favorite?
The striped and spotted ones, tigers and leopards, are the most beautiful of the cats. But after caring for so many African lions here at Como, I think they're my favorite. They're the only species that live in groups called prides, and watching the social interactions between the males and females, the whole family structure, and how the males actually help with cubs, I just find them the most fascinating.
You became an honorary member of the pride by raising one of Como Zoo's most legendary lions, Mufasa, by hand from the time he was just three weeks old. How did that happen, and what kind of relationship did the two of you have?
His mother, Wynona, was a great mother to previous litters and other cubs who came after him. But she had a birth canal infection not long after he was born, and pushed him away and stopped feeding him. So it was my job to bathe him, and burp him and bottle-feed him until he could be reintroduced to his sister Savanna at about six months old and learn how to be a lion. When he was just a year old, he broke his leg while he was on exhibit, and I was able to talk him in on three legs to come into the building, because he trusted me. Every morning for 17 years when I walked in, he would vocalize and push his head against the mesh. I had the privilege of seeing the entire life of an animal, from beginning to end, in a way that most zookeepers will never get a chance to see. I was "Mom" to Mufasa until the day he died.
Very few humans will ever get to know a magnificent animal like Mufasa in quite the way you did. What are the secrets to building that connection with large cats, or with any other animal?
There's only one secret—to love them so much. If you care about them so much, they know and they're going to respond to that. And then every day after that, every action you take will be based on how much you care, and it's going to be the right thing. You can't go wrong then, because you're working from your heart.
Have you ever had any close calls?
No. Never. That's my story and I'm sticking to it.
So a prowling tiger or a roaring lion doesn't intimidate you?
You should be intimidated! If you don't jump, that makes them feel so bad. But you do get to the point where you expect it and you don't jump as much. Though every once in a while they'll try to catch you off-guard.
Any parting advice for your fellow zookeepers?
Yes! I always tell people to squeeze the clicker and not the reinforcement. Never park under the snow leopard habitat unless you want your car to have a very special snow leopard smell after you leave, besides that, my parking spot! Don't ever move the spoon—my cat keeping colleague Hans will know what that means. Don't Google "wild cougars in Minnesota"—you have no idea what will come up! Look out for Nicholas, the tiger ghost. Cats aren't the only ones who like benches. And, find enjoyment every day you have here at Como—it's a special place.