Conservation Champion Jill Erzar traveled to Tanzania to help Wild Nature Institute track giraffe across the Serengeti
"Giraffes have been very underestimated, and under-researched for a long time," says Como Zoo keeper Jill Erzar. "But over the last decade or so, that's begun to change, and we're beginning to understand that giraffes are, in fact, highly intelligent, with social hierarchies and relationships that are as complex as elephants and chimpanzees."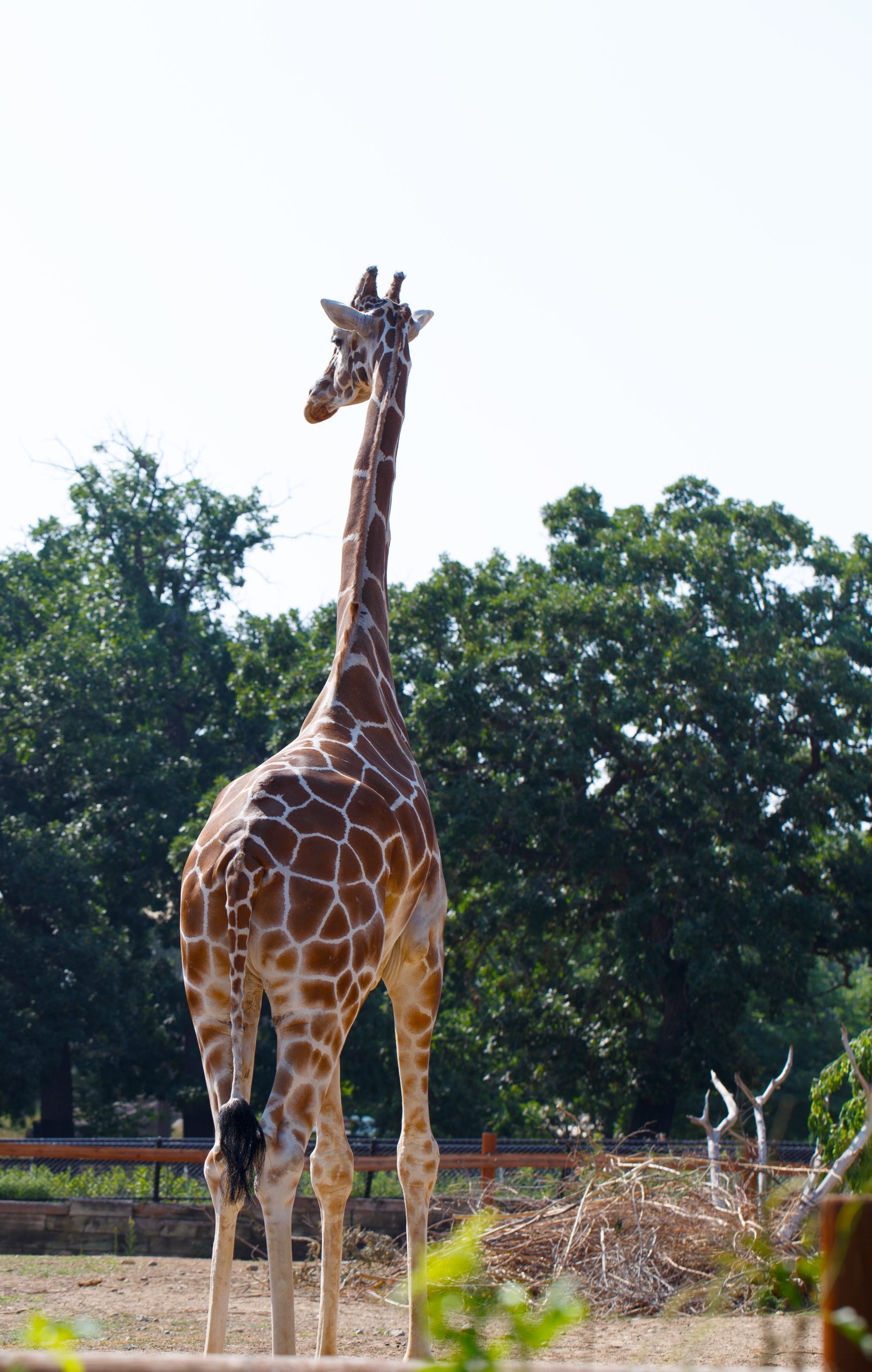 Reaching heights of 18 feet and beyond, giraffes are the tallest mammal on earth. 
But with brains that are relatively small compared to their body size, scientists haven't always been sure if their elevators go all the way to the top. 
"Giraffes have been very underestimated, and under-researched for a long time," says Como Zoo keeper Jill Erzar. "But over the last decade or so, that's begun to change, and we're beginning to understand that giraffes are, in fact, highly intelligent, with social hierarchies and relationships that are as complex as elephants and chimpanzees." 
Thanks to a recent grant from Como Friends' Conservation Champions program, Erzar herself has been contributing to that body of research as a volunteer for the Wild Nature Institute. The conservation group behind the largest demographic survey of giraffes in the world, Wild Nature Institute takes a non-invasive approach to giraffe research, relying entirely on photographic identification to track the births, deaths, movement and social bonds of about 4,100 individual giraffes across 25,000 square miles of the Tarangire and Serengeti ecosystems in Tanzania.  
As a seasoned giraffe keeper who can spot the subtle difference in every giraffe's unique markings, Erzar's well-trained eye and expertise were a welcome skill set on the Serengeti this summer, as the conservation group worked to compare and analyze more than a decade's worth of data about wild giraffe. "I was able to make more than 9,000 matches during the 10 days I spent in country," says Erzar, who also got the chance to meet and learn from giraffe experts in the field.  "For me the biggest take-away from this trip is that giraffes need protected areas because poaching is still their number one risk. Even with projected climate change impacts in that area, nothing threatens their survival as much as illegal hunting and poaching." 
Though it will take time for Wild Nature Institute's findings to be published and shared more widely with other conservation researchers, new discoveries about giraffes are coming to light all the time. For instance, scientists who once considered giraffes to be aloof and anti-social have discovered that in fact, giraffes live in complex social systems and super communities, and even prefer to eat with favored companions. A 2023 study found that giraffes are capable of statistical reasoning, while a 2021 study found that giraffes prefer a fair fight, and will only spar with individuals of the same size. Another growing topic of interest within the giraffe field is the so-called "grandmother hypothesis," a theory that suggests that menopausal female giraffes may have an important role to play in raising young. 
"It's really cool to see that giraffes are finally having their moment, and I absolutely love being on the forefront of a group that believes that non-invasive [data gathering] is the best way to study them," Erzar says.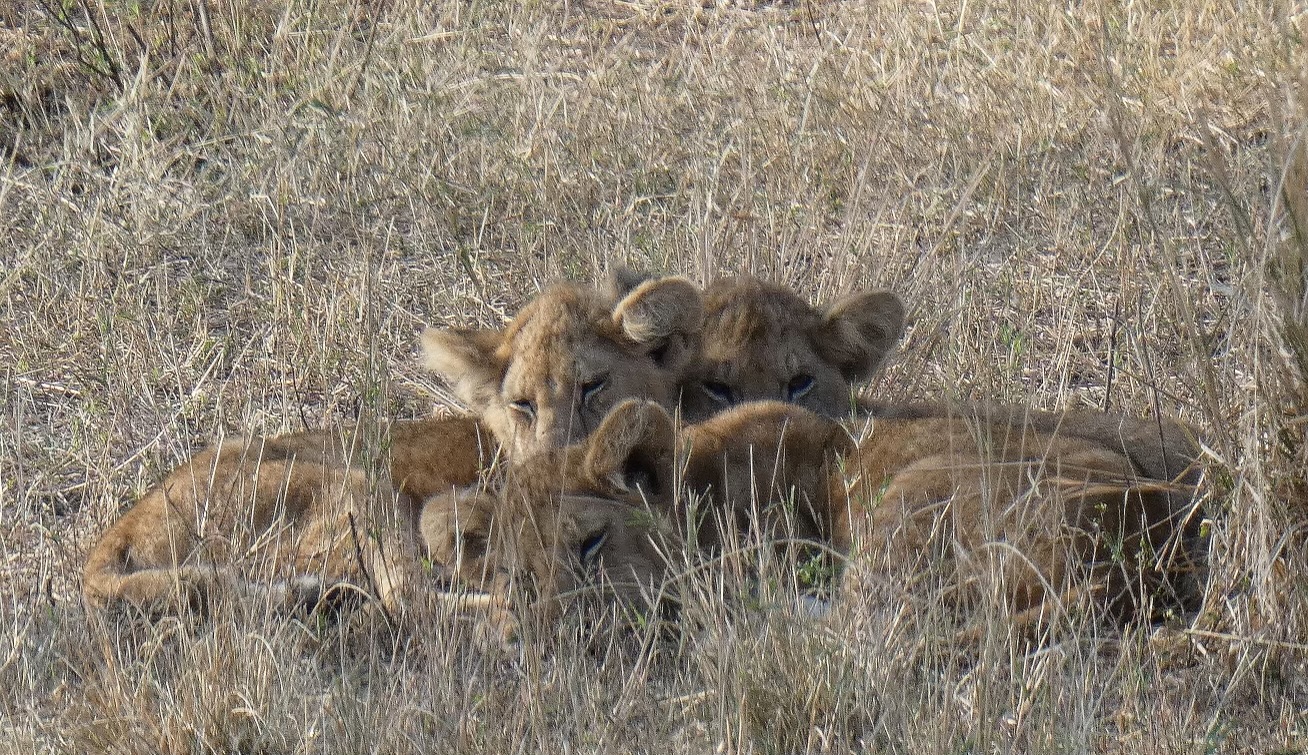 Como Friends' Conservation Champions program, funded with donations from our generous supporters, has made it possible for Jill to travel to Africa three times in recent years, supporting conservation partners in the field, while bringing home new experiences and insights that can help enhance the care she gives to animals at Como Zoo every day. "Making the trip to work with Wild Nature Institute helps me to tell the story of our own giraffes better," she says. "I can tell visitors that our giraffes really do look and behave just like the giraffes in Tanzania. And the more we learn about giraffes, the more we can do to improve their welfare in the wild and here at Como."