Caring for polar bears every day can be exhausting. Just ask Como Zoo's Julie Yarrington, one of a team of aquatics keepers who keep an eagle eye on Como's three polar bears, Nan, Kulu, and Neil.
Earlier this year, Neil was diagnosed with gastric dilatation-volvulus, or bloat, an urgent medical condition that required emergency surgery. Surgery is a risk for any animal, but especially for one as old as Neil, now nearing 28 years of age, and one of the oldest male polar bears in North America.
"Because of his age, there was a high risk that he wouldn't rebound," says Yarrington, who spent more than a month "just hoping we could get him to eat, eat, eat. It was very mentally exhausting."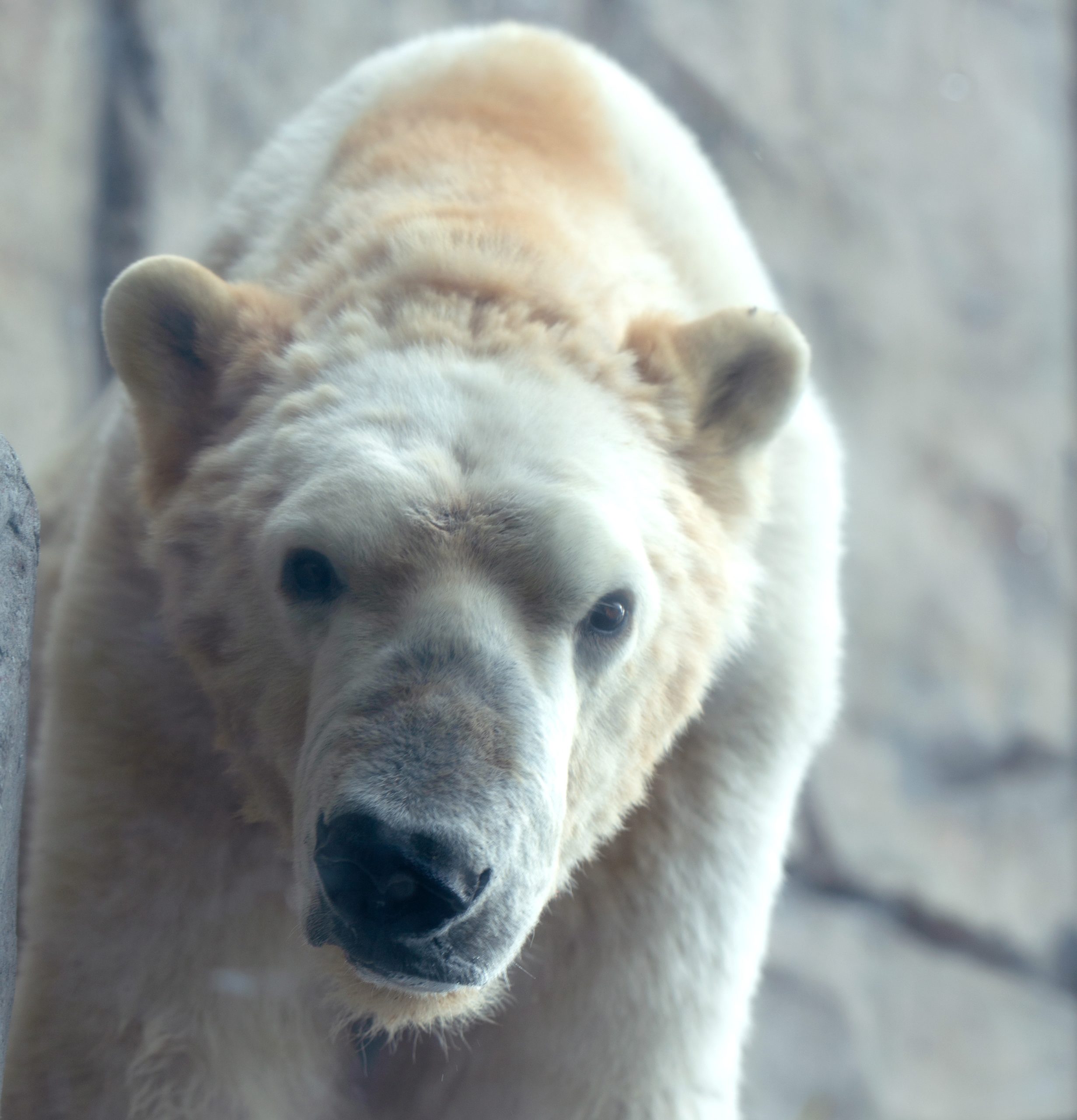 Fortunately, after a few weeks, Neil pulled through and has been very particular about his diet, showing a strong preference for his favorite comfort food of canned salmon and canned tuna. As Neil has regained strength and been reintroduced to his companions, keepers have changed the polar bears' feeding schedule to cut Neil's risk of further complications. "Instead of getting a big breakfast in the morning, we now feed him three to four times a day," Yarrington says. 
To allow his incision to heal, Neil had to stay out of the water and away from his favorite companion, Nan, a feisty 28-year-old female. Brought to Como Zoo three years ago in order to be a non-breeding partner to Neil following the death of Buzz, his twin brother, the pairing between the two elder bears has worked out beautifully. 
"Neil just wants to be wherever Nan is," says Yarrington. "It was hard for him at first, but once it healed up he was able to get to the pool and was able to clean himself up. Guests may not really notice his incision site, which is already covered up by fur."
Your Give to the Max Day contributions to Como Friends help to provide cutting-edge veterinary care to animals like Neil, ensuring both great veterinary care and the creature comforts that keep animals healthy and curious. "While he's been recovering, he's also been into his other favorite foods, Cool Whip and sherbet—in moderation," Yarrington says. "When you live to be the oldest male polar bear in North America, you definitely deserve a couple of spoonfuls of sherbet."